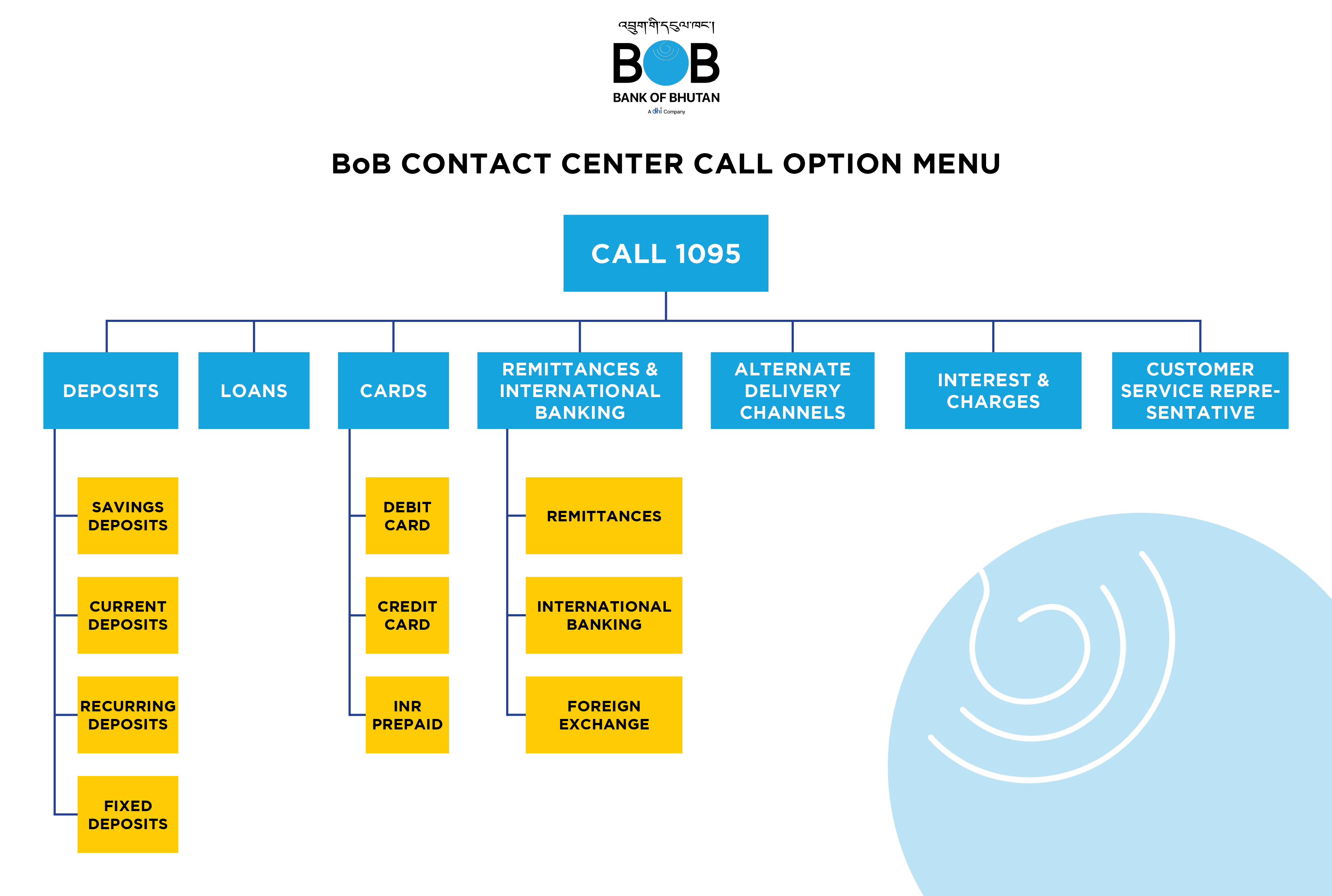 Helpline Numbers
In-case of any inconvenience with our services, kindly contact us between 8 am and 11 pm on the Helpline Number listed below.
Helpline No: (1) 1095 – (Tollfree within Bhutan)

Helpline No: (2) +975–2–349903 (For Customers calling from outside Bhutan)
Services
Currently BoB Contact Center provides the following services:
1. Register feedback and suggestions

2. Register complaints, follow up relevant stakeholders and get back with resolutions

3. Provide information on Products and Services by BoB
Information
As you call, please provide the following information:
Your name

Your contact number

Your concern or issue

Please be brief and very specific by providing us your Account Number and names of the people involved in the issue while describing your problem/issue to us
Our Customer Care Executive will get in touch with you in case the problem is not resolved immediately.
Download Complaint Form
Please download customer complaint form